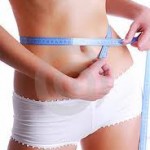 Vitamin D and Strength Training – A Potent Combo to Reduce Dangerous Visceral Fat
Vitamin D supplementation combined with resistance training may help decrease your waist-to-hip ratio – a measurement that is far better at determining your risk for type 2 diabetes and heart disease than body mass index (BMI).
A study, published in the journal Clinical Nutrition,1 included 23 overweight and obese participants, all of whom completed 12 weeks of resistance training. Half of them also received 4,000 IU's of vitamin D, while the other half got a placebo. Interestingly, analysis revealed an inverse association between the change in vitamin D status and the change in waist-to-hip ratio.
According to the authors:
"The results of the current study demonstrated that vitamin D supplementation improved muscular power in healthy overweight and obese individuals within four weeks and that elevated vitamin D status was associated with greater losses in waist circumference, with no additional benefits in lean mass accumulation, muscular strength, or glucose tolerance during participation in a 12-week resistance exercise training program.
The current results support previous findings that indicate a relationship between vitamin D status and waist circumference rather than fat mass. The inverse relationship with waist circumference is particularly important as abdominal fat has been implicated as an important factor in the development of Type 2 diabetes...
Waist circumference is also an independent risk factor for cardiovascular disease. Therefore, the greater decrease in waist circumference associated with higher vitamin D intake represents a potential reduction in risk for metabolic disease and cardiovascular risk."
More Evidence Vitamin D May Help Prevent Type 2 Diabetes
Additional support for the theory that vitamin D can be beneficial in the fight against type 2 diabetes was published in June.3 Here, the researchers found "a strong additive interaction between abdominal obesity and insufficient 25(OH)D in regard to insulin resistance." They also claim 47% of the increased odds of insulin resistance can be explained by the interaction between insufficient vitamin D levels and a high BMI. They concluded that:
"Within a cross-sectional, nationally representative sample, abdominal obesity and insufficient 25(OH)D interact to synergistically influence the risk of insulin resistance."